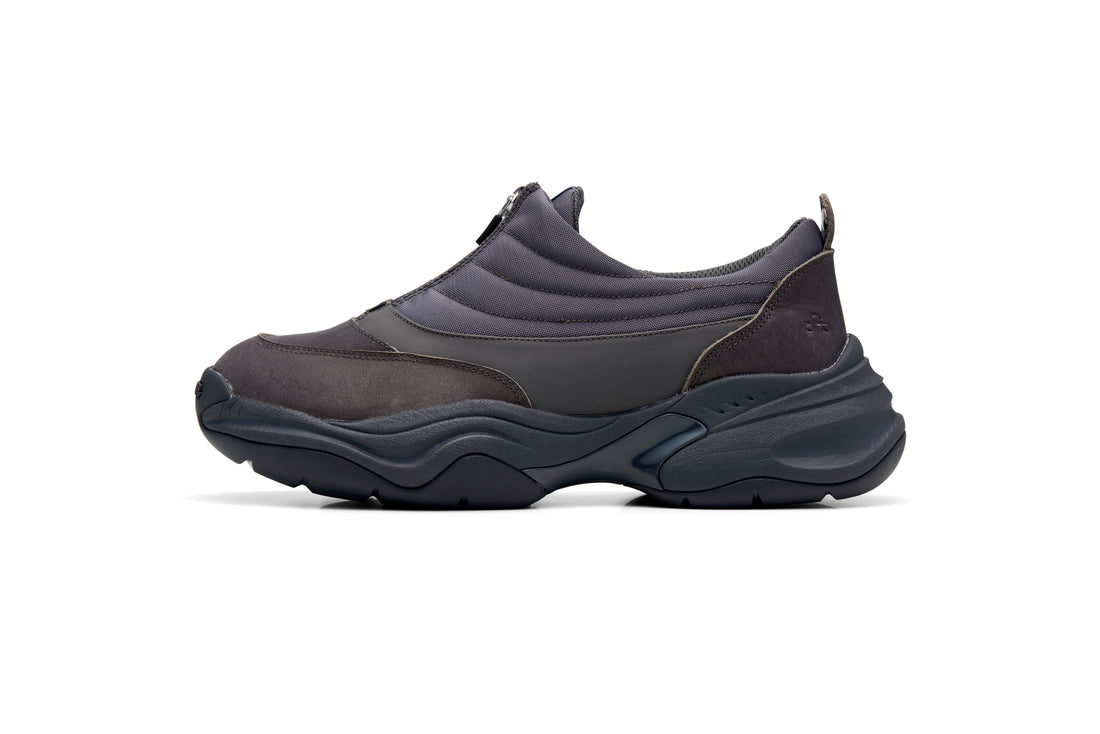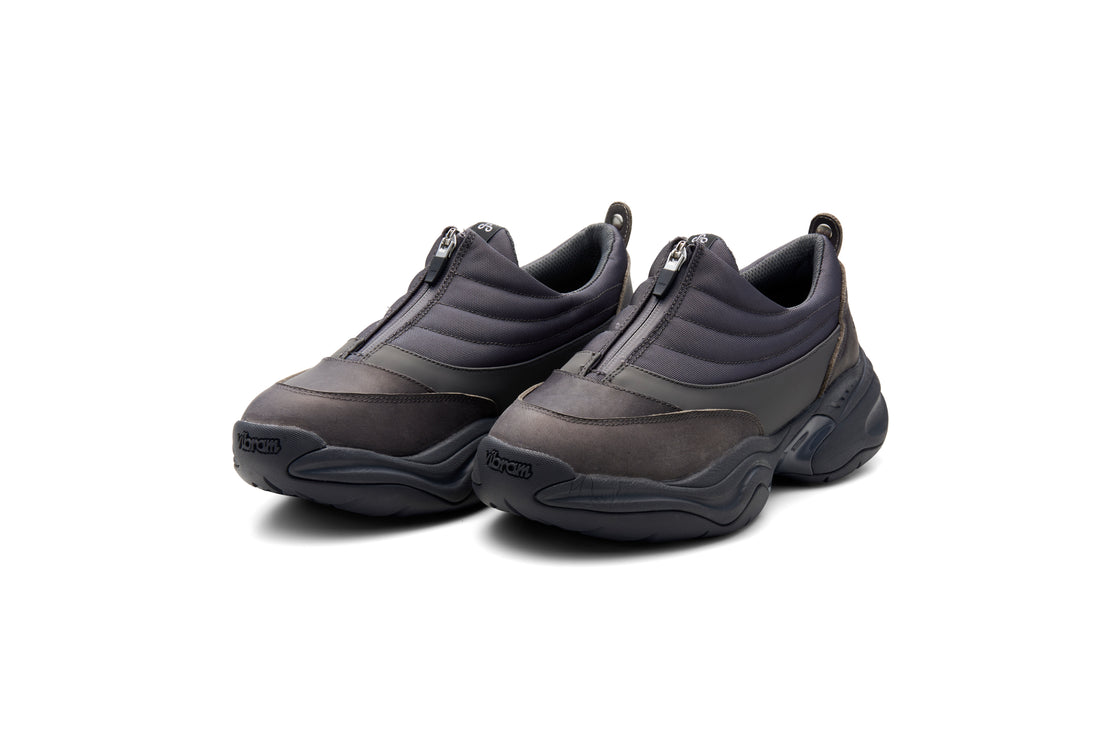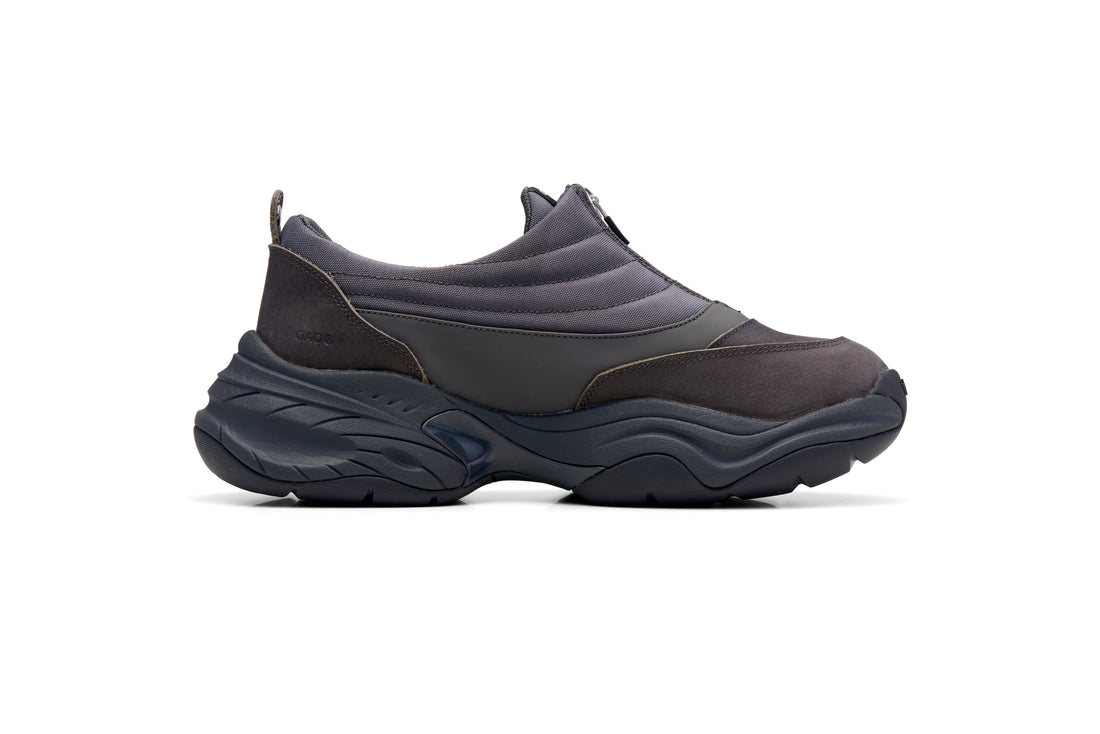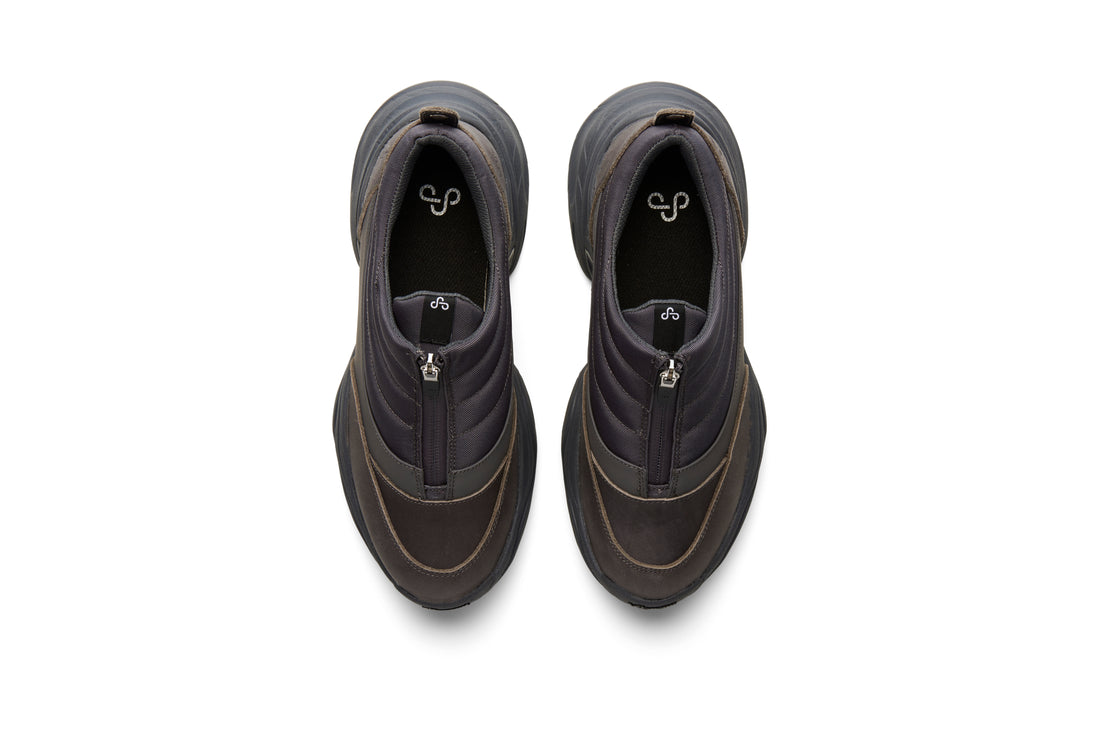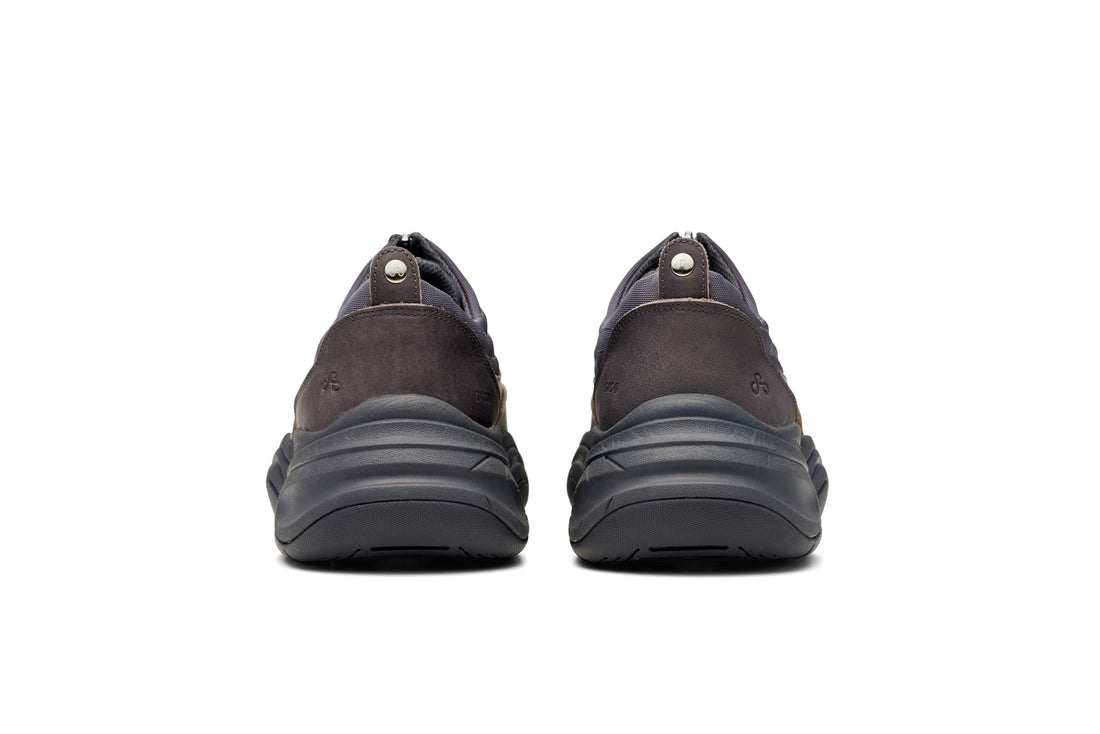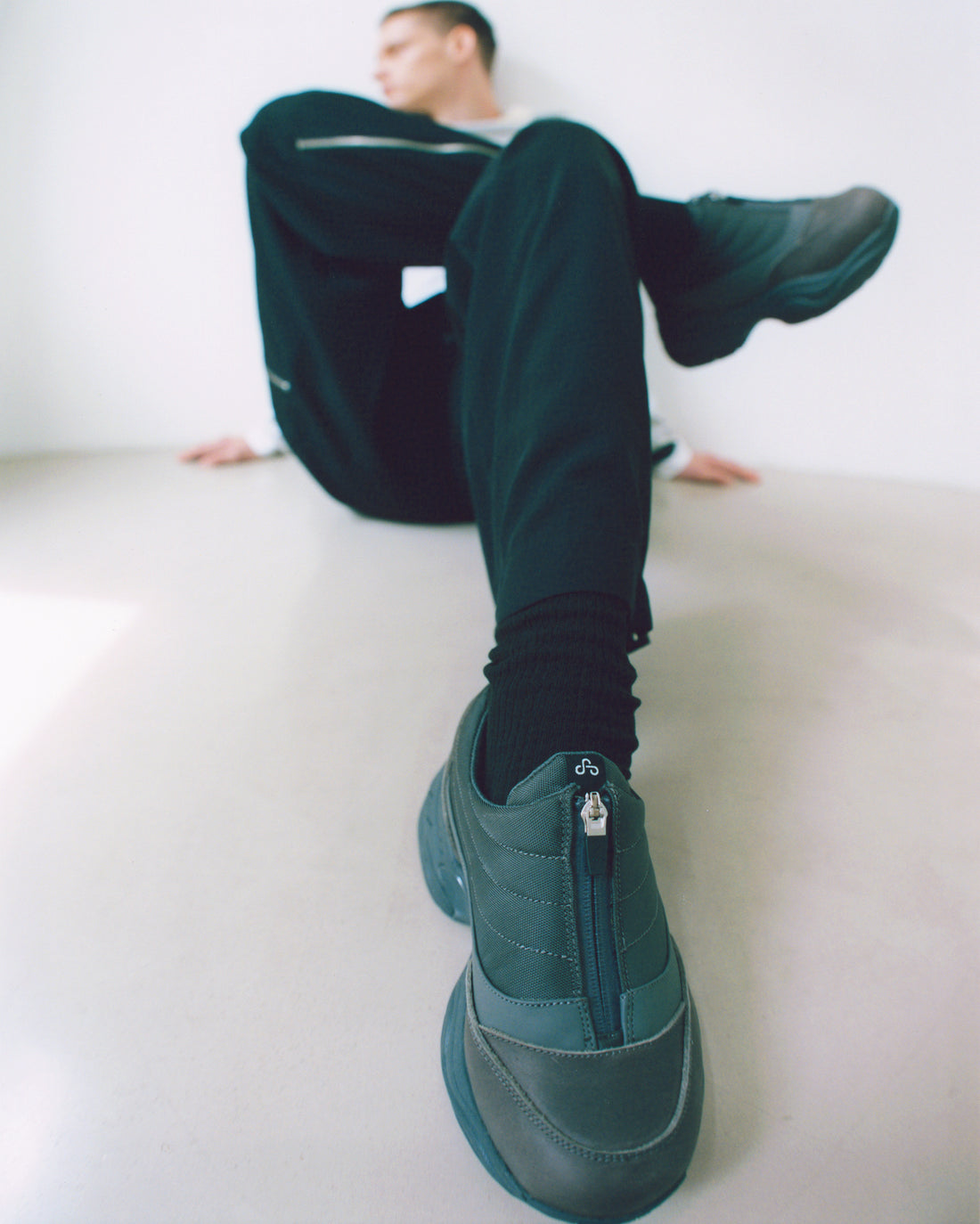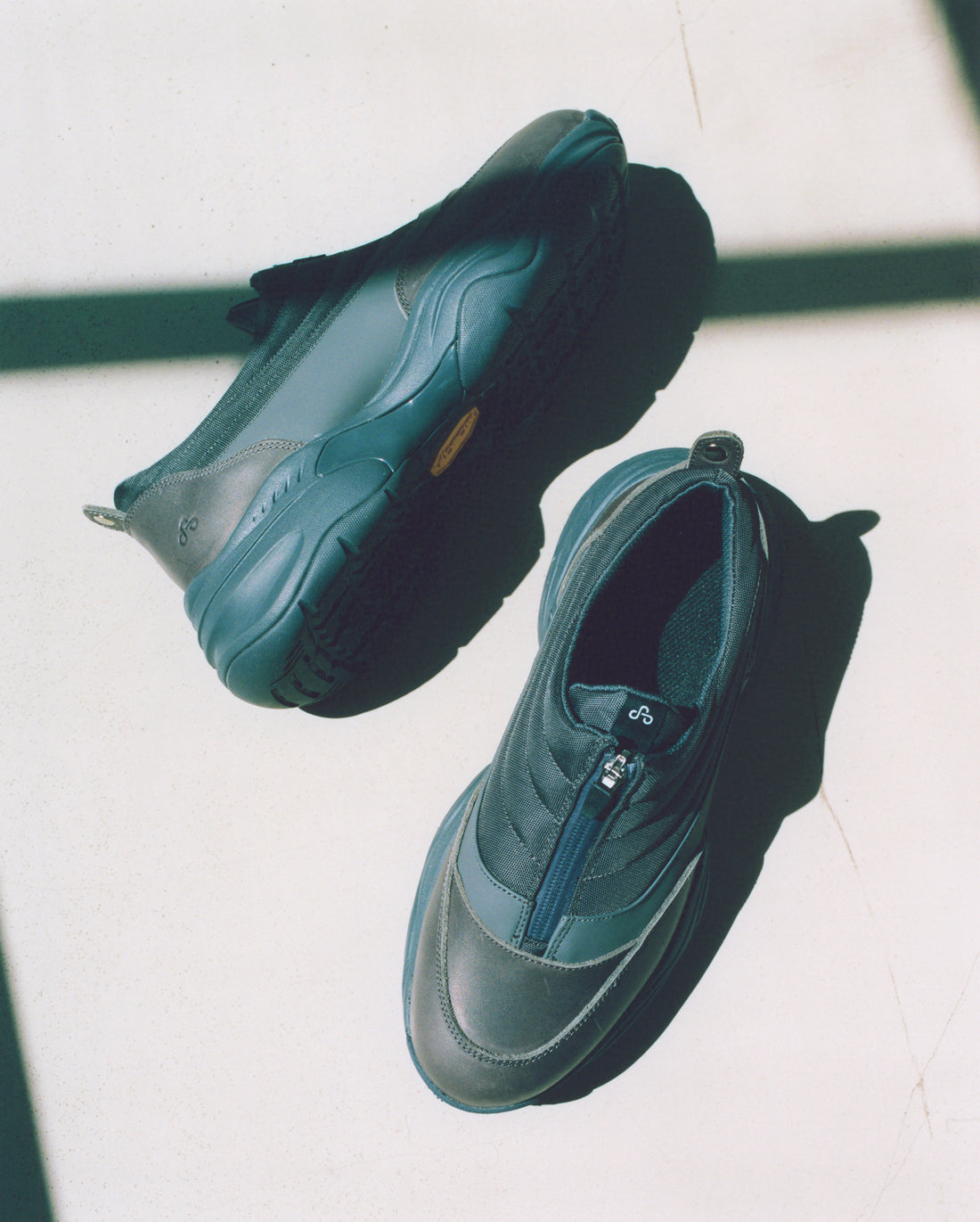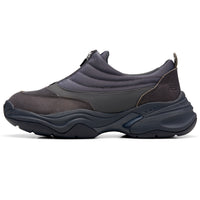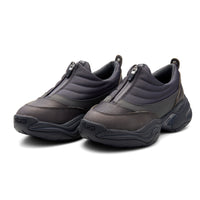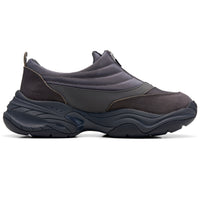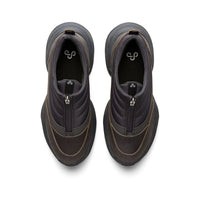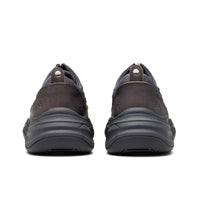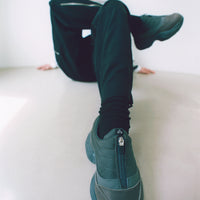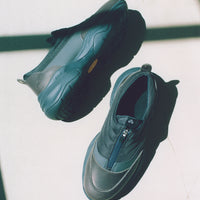 Usually ship within 3 business days. Size exchanges are possible within 14 days of delivery.
Delivery time・exchange
Usually ships within 3 business days. For pre-order items, please check the delivery estimate listed above.
Free shipping for model/size exchanges within 14 days of delivery within Japan.
Chat Assistance
For inquiries regarding products, please contact us here. Our staff will respond in order.
This is OAO's first waterproof model, featuring special oil leather with high waterproofing properties, a YKK® waterproof zipper, and waterproof nylon.
The sole of the shoe adopts Vibram®︎'s PROJECT X, which has a thickness of approximately 5.8cm, achieving a soft and comfortable fit while also having a structure that is difficult for water to enter.
Designed to make the normally stressful experience of "water touching your shoes" feel enjoyable, the shoes feature stitch work that represents wave-like shapes that respond to the movement of the water's surface. While achieving high waterproofing, the shoes maintain comfort on the inside, allowing for greater freedom of movement in rainy or wet conditions.
| | | |
| --- | --- | --- |
| JP | US | UK |
| 23.0CM | 5 | 4.5 |
| 24.0CM | 6 | 5.5 |
| 25.0CM | 7 | 6.5 |
| 26.0CM | 8 | 7.5 |
| 26.5CM | 8.5 | 8 |
| 27.0CM | 9 | 8.5 |
| 27.5CM | 9.5 | 9 |
| 28.0CM | 10 | 9.5 |
SIZE SUPPORT suggest sizes that are suitable for your feet.
AquaGuard®︎
YKK's standard waterproof waterproof zip system. It provides a smooth wearing experience and is waterproof.
SLE EVA™ & TPU Adopts a new sole that combines Vibram's new blended EVA material that increases softness and lightness with TPU parts that create a sense of stability when walking.
WP-100K™
By infiltrating the leather with a specially formulated oil that exhibits excellent waterproofness, it is 100 times more waterproof than ECCO LEATHER's conventional waterproof leather. ㅤㅤㅤㅤㅤ
Ethical Faux Leather™️
Uses non-animal fake leather made from recycled materials. It features a luxurious touch that combines firmness and suppleness.
High repulsion urethane insole Adopts a high repulsion insole that supports kicking while walking. Increases propulsion when walking.
Cork insole
The insole is made of thick natural cork material. Features a soft feel on the feet and moisture absorption and deodorization unique to natural materials.


Upper: Waterproof oil leather (cowhide), waterproof nylon, waterproof PU Lining: Synthetic fiber Sole: High resilience EVA & rubber
Weight (one leg): 420g
Sole thickness (maximum): 5.8cm
Utilizing a special oil leather with excellent waterproofing properties called "WP100K", as well as YKK®️ waterproof zippers and waterproof nylon, the product provides high-level waterproofing.
Realized with Vibram®️'s new sole with a thickness of 5.8cm, it has a structure that makes it difficult for water to enter and provides a soft wearing comfort.