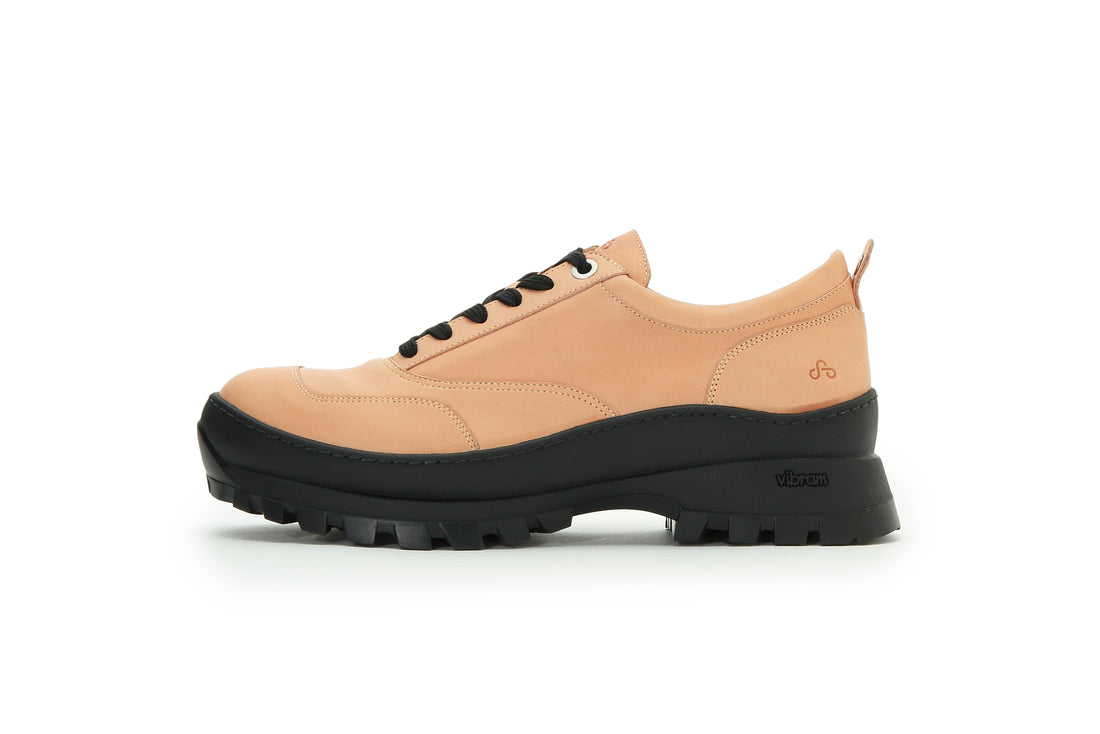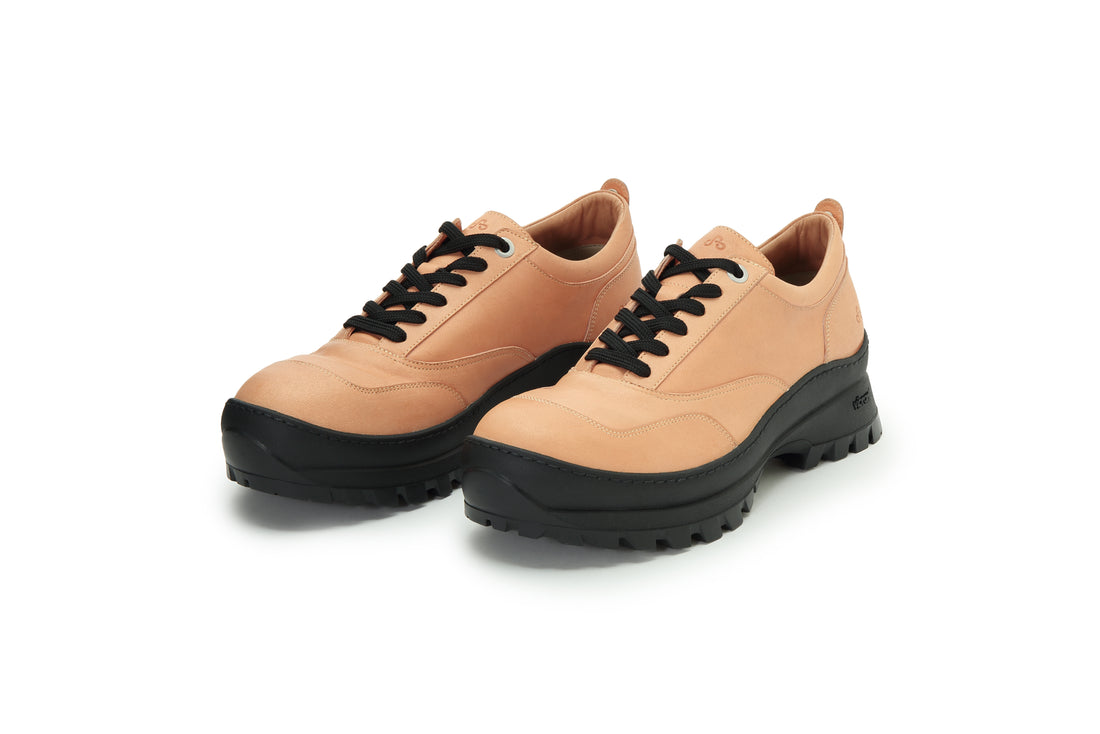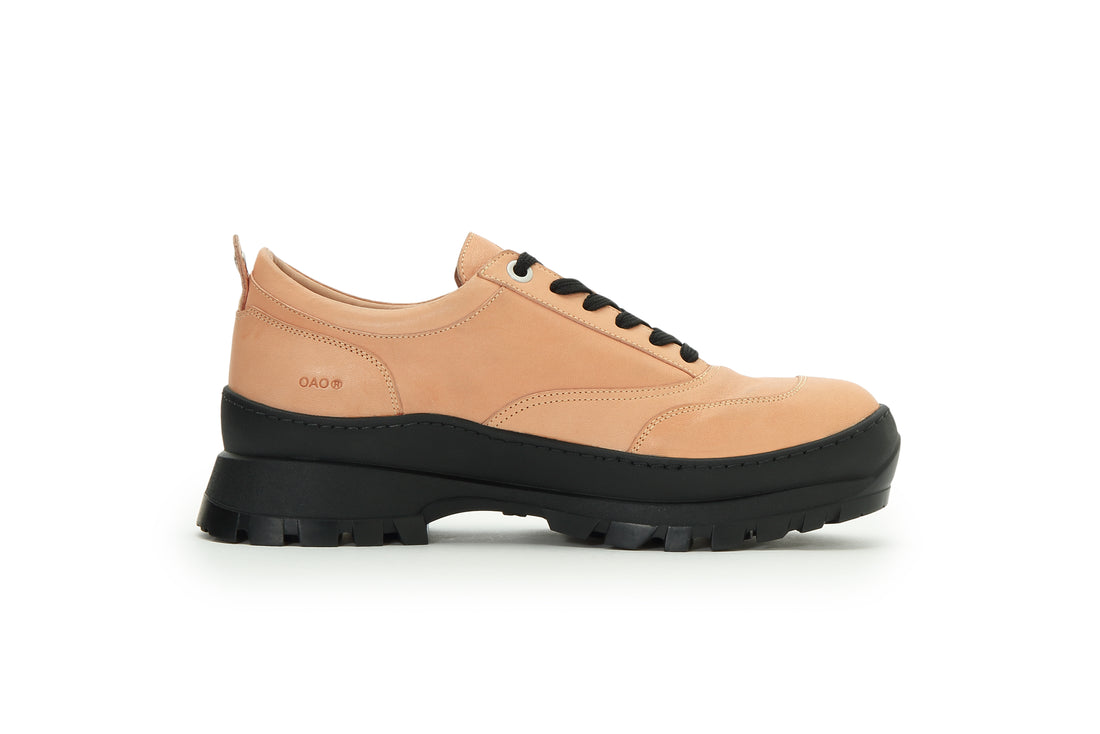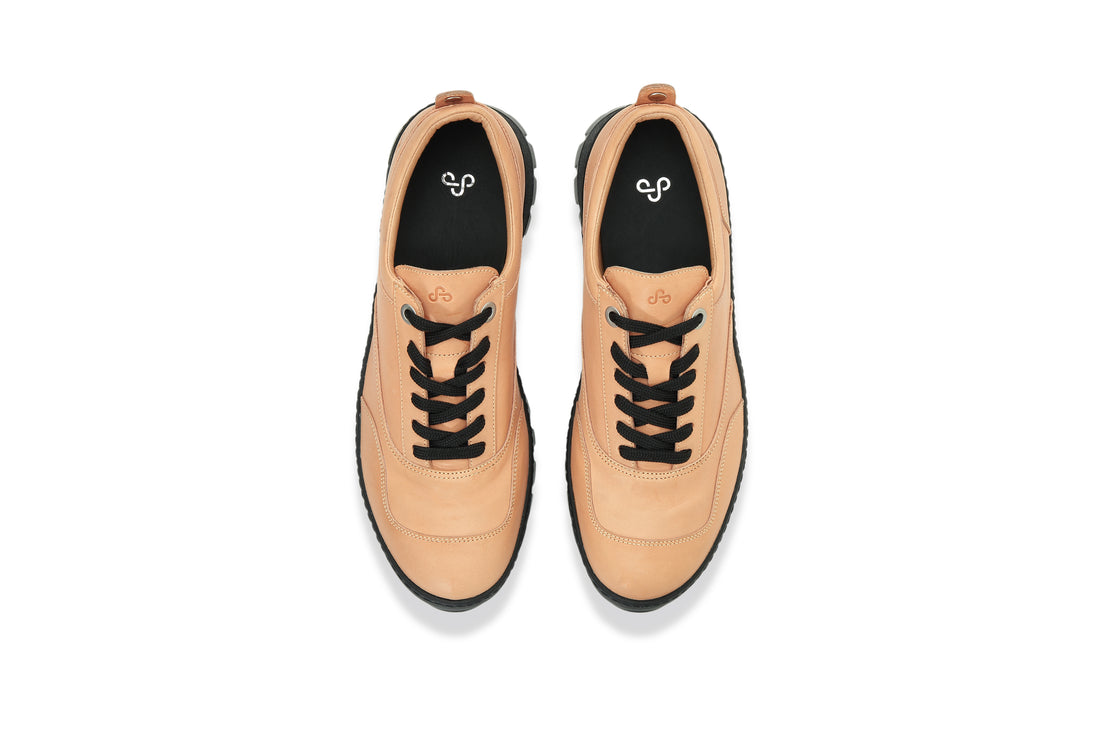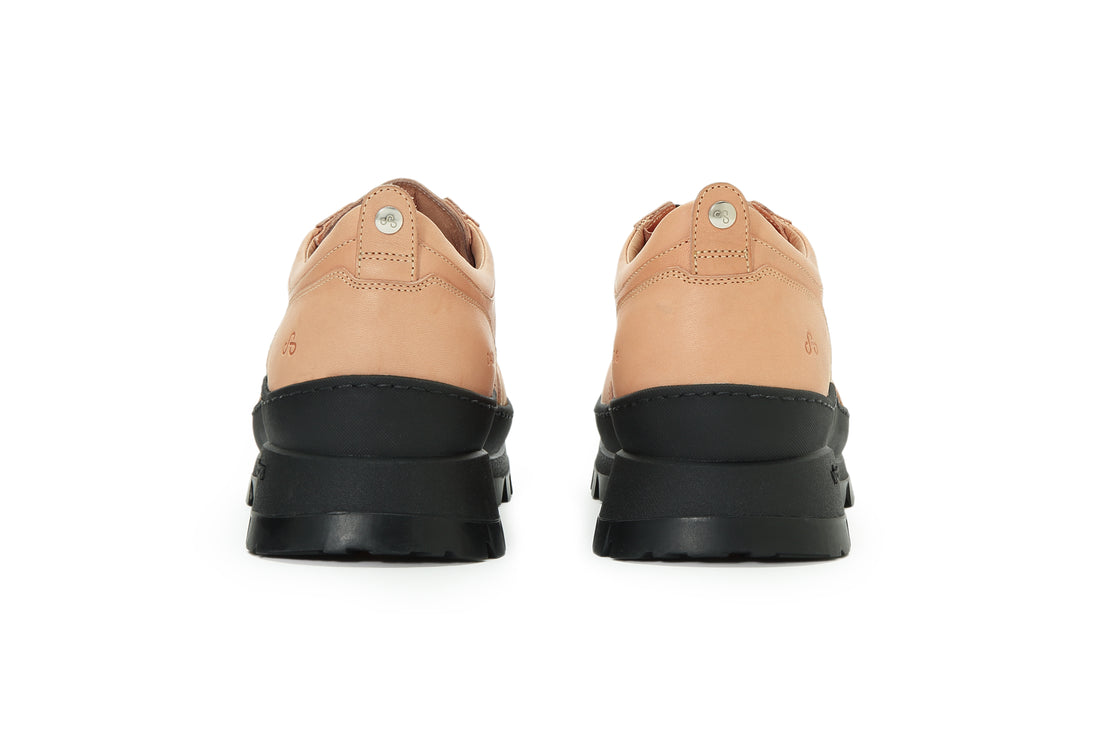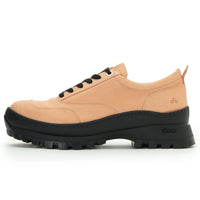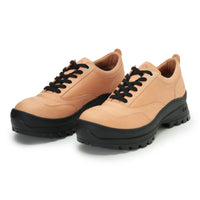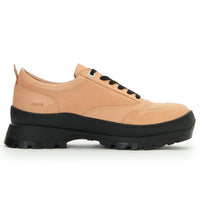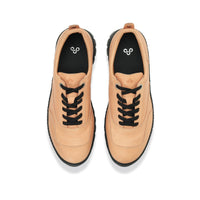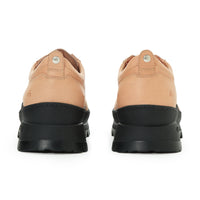 Usually ship within 3 business days. Size exchanges are possible within 14 days of delivery.
Delivery time・exchange
Usually ships within 3 business days. For pre-order items, please check the delivery estimate listed above.
Free shipping for model/size exchanges within 14 days of delivery within Japan.
Chat Assistance
For inquiries regarding products, please contact us here. Our staff will respond in order.
OAO MADE IN JAPAN PRODUCT.
A pair of shoes carefully handcrafted by a shoe craftsman in Asakusa, Tokyo.
Made of tanned Tochigi leather, which is highly regarded as the finest domestically produced leather.
Using a full vegetable tanning method using mimosa that does not use any chemicals, each piece is finished by a craftsman, giving it a beautiful, smooth touch and appearance. Aging occurs naturally and in a variety of ways depending on the sunlight and usage environment.

The sole uses Vibram's rubber trek sole, which has a voluminous grip and excellent durability. By injecting high-density urethane with excellent resilience, leather shoes and boots are softer and more comfortable than ever before.

In this model, we aimed to achieve both modern elegance and functionality through research into authentic style.
The upper features a bespoke classic pattern.
*Nume leather is tanned with natural materials derived from plants, and it is a one-of-a-kind leather that is finished as it is without hiding the expression of the leather with pigments. Please note that there may be some uneven coloring, scratches, or stains due to the leather's original color upon delivery. As it is used and cared for, it tends to age and scratches become familiar. Also, please avoid wearing it on rainy days as it is sensitive to water and easily stains.
| | | |
| --- | --- | --- |
| JP | US | UK |
| 23.0CM | 5 | 4.5 |
| 24.0CM | 6 | 5.5 |
| 25.0CM | 7 | 6.5 |
| 26.0CM | 8 | 7.5 |
| 26.5CM | 8.5 | 8 |
| 27.0CM | 9 | 8.5 |
| 27.5CM | 9.5 | 9 |
| 28.0CM | 10 | 9.5 |
| 29.0CM | 11 | 10.5 |
SIZE SUPPORT suggest sizes that are suitable for your feet.

PU & RUBBER
The entire surface is made of high-quality rubber from Vibram, which has excellent weight, anti-slip properties, and abrasion resistance. The midsole incorporates a soft cushion made of polyurethane, providing a comfortable fit that does not depend on the appearance.
ㅤㅤㅤㅤㅤㅤㅤㅤㅤㅤㅤㅤㅤㅤㅤ
Tochigi Leather™
Full vegetable tanned leather manufacturing method using mimosa, produced by only a few companies in the world adopted. It features tightly packed fibers and a beautiful, natural look that is produced without the use of any chemicals.
Low-repulsion foam insole
Made with thick low-repulsion foam, it provides a soft, comfortable feel and reduces fatigue.
Upper: Cow leather (cowhide)
Lining: Pigskin (pig leather)
Sole: High resilience urethane & Rubber
Weight (one leg): 510g
Sole thickness (maximum): 5cm
Made of tanned Tochigi leather, which is highly regarded as the finest domestically produced leather. Beautiful and smooth looks created by craftsmanship. Depending on the usage environment, it will show a rich aging effect.
While inheriting the authentic bespoke style, the Vibram rubber sole provides high cushioning.