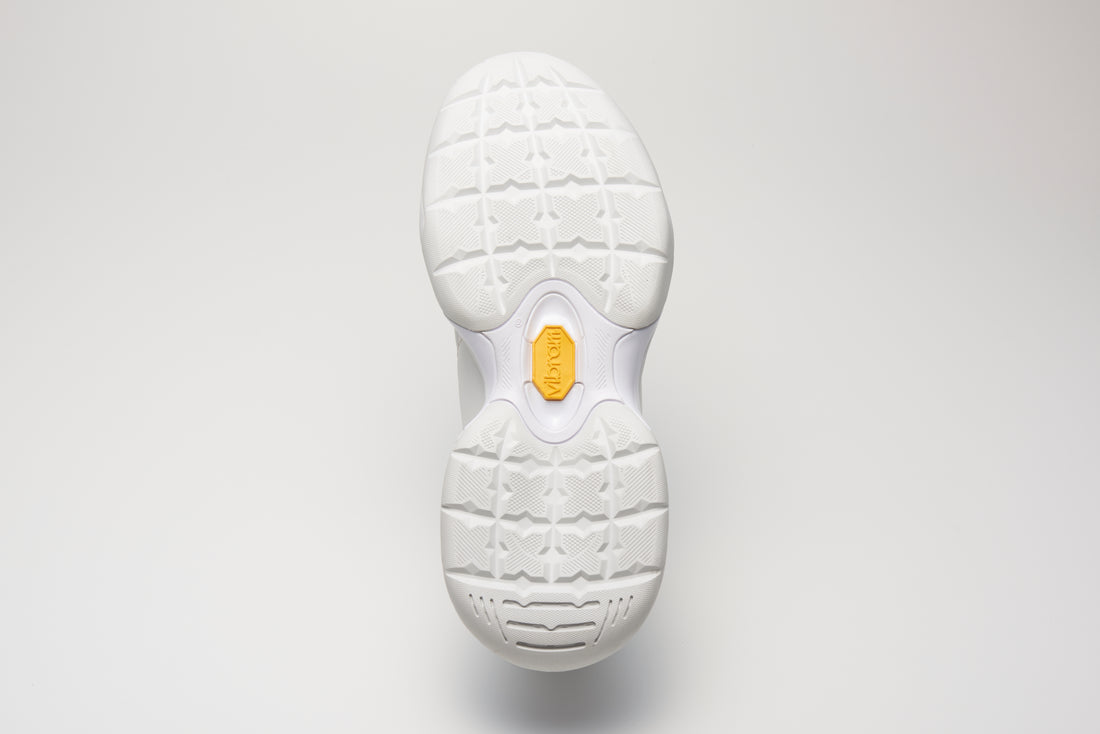 Usually ship within 3 business days. Size exchanges are possible within 14 days of delivery.
Delivery time・exchange
Usually ships within 3 business days. For pre-order items, please check the delivery estimate listed above.
Free shipping for model/size exchanges within 14 days of delivery within Japan.
Chat Assistance
For inquiries regarding products, please contact us here. Our staff will respond in order.
By incorporating Vibram®︎'s latest sole with a thickness of approximately 5.8cm and combining it with a high-rebound urethane insole and cork midsole, we have achieved the softest wearing comfort ever.

Through the study of authentic style,
this model aimed to achieve a balance of elegance and functionality in the modern context.
The upper adopts a classical pattern like bespoke.
The design, predominantly leather-based, exudes a dignified, formal atmosphere.

The thick sole, which is excellent in softness, achieves high cushioning, and the rubber cord, which combines stretchability and strength, allows for smart wearing and a high degree of fit.
Additionally, this product comes with flat replacement laces (color: white) included.
| | | |
| --- | --- | --- |
| JP | US | UK |
| 23.0CM | 5 | 4.5 |
| 24.0CM | 6 | 5.5 |
| 25.0CM | 7 | 6.5 |
| 26.0CM | 8 | 7.5 |
| 26.5CM | 8.5 | 8 |
| 27.0CM | 9 | 8.5 |
| 27.5CM | 9.5 | 9 |
| 28.0CM | 10 | 9.5 |
SIZE SUPPORT suggest sizes that are suitable for your feet.
SMART LACE SYSTEM™️
Combined with highly elastic and durable bungee cords and a simple stopper, you can easily adjust the fit. Easy to put on and take off without the stress of untying your shoelaces.
SLE EVA™ & TPU Adopts a new sole that combines Vibram's new blended EVA material that increases softness and lightness with TPU parts that create a sense of stability when walking.
DriTan™
Uses a unique sustainable leather that minimizes the use of water and chemicals during leather manufacturing.
ㅤㅤㅤㅤㅤㅤㅤㅤㅤㅤㅤㅤㅤㅤㅤㅤㅤㅤ
Ethical Faux Leather™️
Made from non-animal fake leather made from recycled materials. It features a luxurious touch that combines firmness and suppleness.
High repulsion urethane insole Adopts a high repulsion insole that supports kicking while walking. Increases propulsion when walking.
Cork insole
The insole is made of thick natural cork material. Features a soft feel on the feet and moisture absorption and deodorization unique to natural materials.
Upper: Nubag (cowhide), recycled fake leather
Lining: Synthetic fiber
Sole: High resilience EVA & rubber
Weight (one leg): 460g
Sole thickness (maximum): 5.8cm
ビスポークのオーセンティックなスタイルを継承しながら、高いクッション性を融合。
厚さ5.8CMの厚いソールが柔らかな足あたりと高い反発力を実現。浮遊するようなある着心地であらゆるコンディションを快適に。